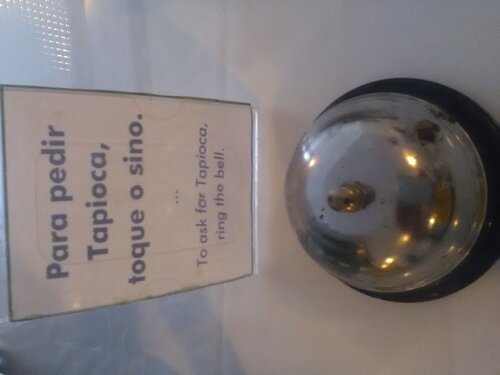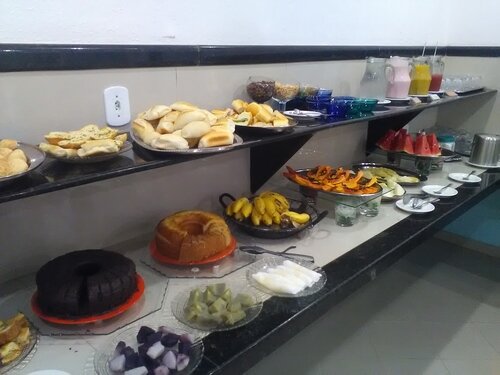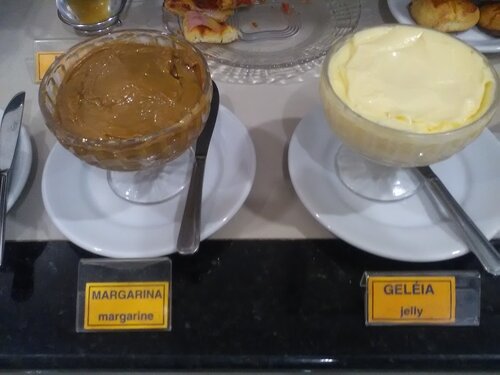 We were warned that Brazilian food wasn't very exciting, true our settler friends in the rich dairy valleys north of Rio had spoilt us with with great homegrown and homemade dishes.
From then on we were launched onto the rice and beans regime at every meal (accompanied by plain spaghetti on the Amazon boat, admittedly), with a bit of scraggy meat or fish.
But there were a few highlights :
Churrasco : all you can eat delicious barbecue carved into your plate
All you can eat or pay per kilo buffets
Pao de queijo : cheesy gougere type snacks
Acai : A weird bluish berry which is the new in health food served as sweetened puree and sorbets
Tiny fresh prawns with lime on a deserted beach..
And of course hotel buffet breakfasts, our meal of the day, with the usuals, plus tapioca crepes I mistook for paper napkins. Whatever the situation the Brazilians don't mess about with their cafe da manha. This was the only meal where fruit was served…
As for drinks, my favorite was definitely icy coconut water straight from the punctured fruit. There was also a variety of weird forest fruit juices… and caipirinha a white rum and lime juice cocktail ! Mmmm