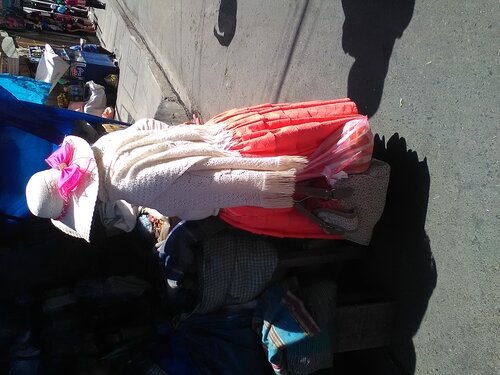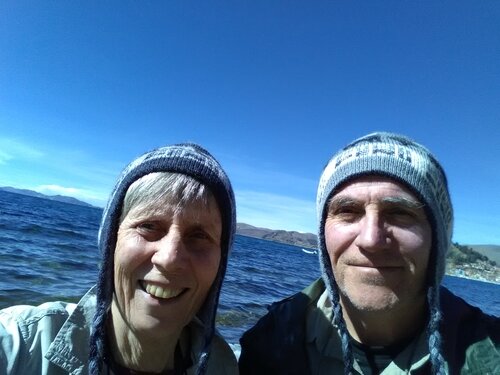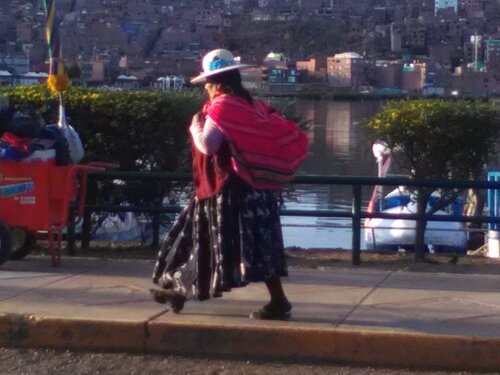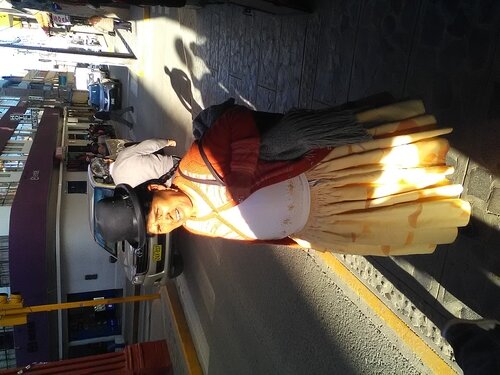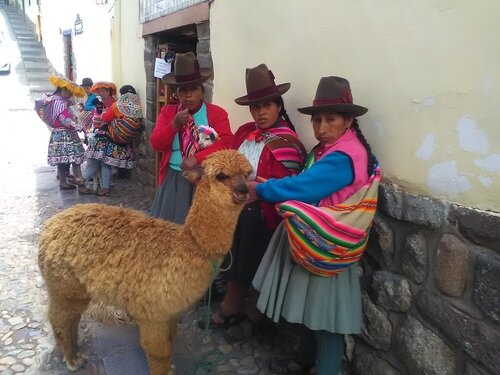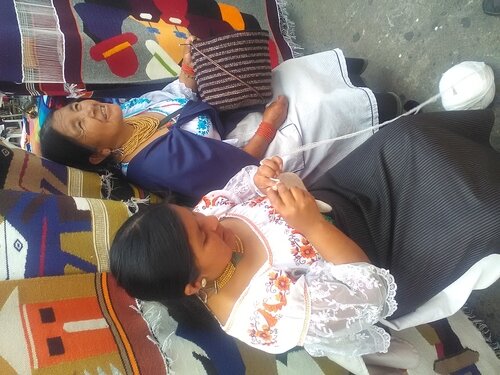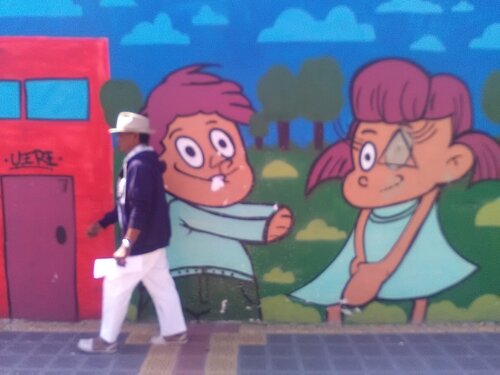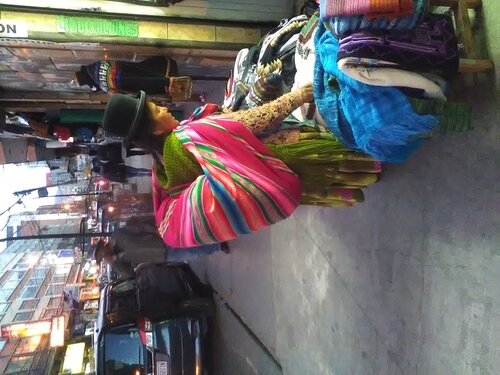 … get a hat ! (Remember that one ?)
Here we are in Bolivia surrounded by some of the most spectacular ladies' hats.
You can see concoctions which are fit for a summer wedding or for the Derby, as well more ordinary straw or crocheted sunhats.
Any of these are more practical than what every self-respecting woman over 40 from a poorish country background is sporting : a small felt top hat or an undersize black or brown bowler, often at a jaunty angle.
Apparently bowlers arrived with the British railway workers in the 19th century. But they were men ! How did women, country women, come to adopt and adapt such an unsuitable piece of headgear ?
In Ecuador it is the men who achieve elegance by sporting a Panama hat. In Ecuador ? Yes, they originated in fact in southern Ecuador, but were successfully sold up the coast to prospective gold miners. Hundreds (thousands ?) of them were ordered for the men working on… the Panama canal ! So Ecuador invention and workmanship were forgotten.
Many of the hats and costumes are reminiscent of centuries-old Spanish clothing : full heavy skirts with petticoats, lacy, embroidered white blouses… again, how unsuitable for work, and in this climate !
Traditional tribal costumes were banned by the Spanish, but people often managed to integrate old patterns. Thus was born the famous woolly hat with earflaps, seen here in the his and hers version !
Click on each photo for details !